To celebrate International Women in Engineering Day on June 23, 2022, we interviewed one of our female engineers, Julia Vitale, to share her story and thoughts about education and the importance of engineering. Julia obtained her Bachelor of Science degree from Florida State University in Environmental Engineering in 2020. She has been with AVCON for almost two years, working in our Niceville, FL office alongside other admirable engineers.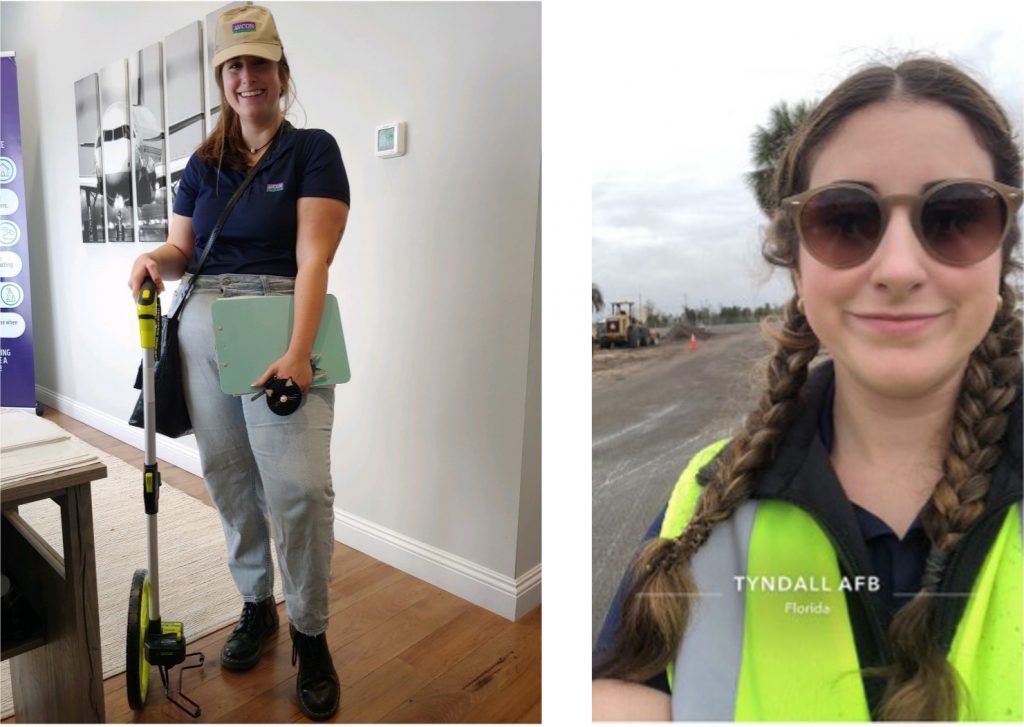 Engineering made quite an impression on Julia at a young age, as both her father and grandfather have/had flourishing careers in roadway and electrical engineering. These early impressions gave her an appreciation of the impact engineering has on everyday life. Julia chose to pursue a career in engineering early on in her education, grasping as much knowledge as she could by attending scientific discussions and classes at her local college, Northwest Florida State College. "I learned through this research that engineers make the most difference in the world, and I wanted to be someone who saw the work I was doing make a difference, an impact".
Choosing to pursue civil engineering with a focus on environmental, Julia attended the FAMU-FSU College of Engineering. There she explored the vital role civil engineers have in building the infrastructure around us. Consequently, creating well planned and sustainable developments while nurturing the existing environment was at the forefront of her career goals.
AVCON has helped Julia achieve her aspirations by working on site development projects and gaining experience designing and permitting subdivisions and apartment complexes. Her favorite part of working on these projects has been interacting with the clients and municipalities and seeing how projects turn from ideas into reality. Some of the most rewarding experiences Julia has had thus far have all been attributed to building her confidence as an engineer; being able to answer clients' questions confidently, running meetings on her own, having the knowledge to put together a submittal and collaborating with her coworkers.
"Becoming more independent as an engineer while also working in a team environment is an extremely rewarding process".
Julia recognized that the most challenging part of her career has been realizing that you're not always going to know how to complete a job start to finish, it all takes time, knowledge, and experience. As her colleague and mentor, Tonia Nation, PE described, "starting your career is like drinking from a fire hose" because there is so much knowledge coming at you so fast.
Julia is pleased that engineering careers are becoming more and more common for women, and attributes some of her success to having gone to one of the most diverse colleges of engineering in Florida. "It allowed me to be surrounded by women who shared similar goals and aspirations as I did. I am also very lucky at AVCON to have Tonia Nation, PE as a mentor."
Julia wants women who have just graduated with their engineering degree to keep an open mind.
"This field will surprise you, as there are many diverse opportunities. The path you originally thought you might flourish in may turn out to not be the one for you, but fortunately engineering occupations are diverse and growing rapidly".