Celebrating Girl Day with AVCON Professional Engineer, Tonia Nation
Engineers Week (eWeek) is a week to recognize and celebrate engineers, educate others on how they impact our communities every day, and to encourage and engage students and young professionals in the world of STEM. Girl Day during Engineers Week is a special day where we invite women in engineering to inspire young girls that they can do anything they put their minds to, especially when it comes to engineering! To highlight the importance of Girl Day this year, we spoke with one of our spectacular female senior engineers, Tonia Nation, PE about her introduction to engineering, mentorship, and advice for girls/women interested in becoming an engineer.
Tonia has been with AVCON for 21 years and currently serves as the Senior Site Development Manager in our Niceville, FL office. Her responsibilities include Aviation Civil Design, DOD Civil Design and Project Management, and Public and Private Site Development. She is also well versed in drainage, potable water, wastewater design and permitting and has extensive experience in public and private sector projects funded by the FAA, FDOT, and many other private and public grant sources.
She graduated with her Bachelor of Science in Civil Engineering in 1999 from Florida State University, when female engineers were still scarce. That small number has barely doubled by 2021, with 14.5% of the engineering field comprised of women (Women in Engineering Fast Facts – Society of Women Engineers (swe.org)). Tonia was born and raised in Fort Walton Beach, Florida where STEM careers were not heavily advertised, and engineering programs were limited at the grade school level. She really had no knowledge of engineering until her stepdad encouraged her to look into the field, as he was an engineer himself. Her stepdad's mother and sister are both electrical engineers who entered the field woefully underrepresented.
She remembers, "What ultimately fueled my passion was when one of my teachers told me that I wasn't smart enough and that because I was a girl, I would never do well as an engineer."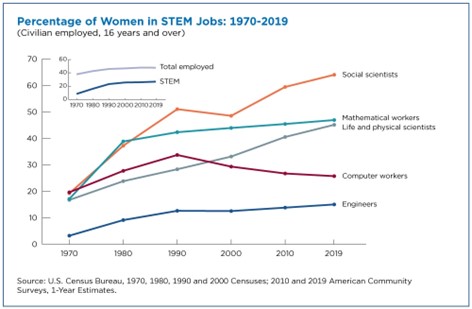 Tonia began to build confidence in her career as she took on bigger projects with AVCON, but she always recognized how important surrounding yourself with good mentors was early on. Lee Lewis, PE – AVCON Vice President, was and still is her primary mentor. The statement from Lee that always stuck with her was "to strive to be a well-rounded engineer with unwavering ethics". She says it seems so simple, but it has helped her build her basis of knowledge and become an expert in her field, being known and respected for her unwavering ethics. Tonia has served as a mentor to many male and female engineers and routinely takes on summer interns at the office, acts as a mentor to many junior staff at the firm, and has mentored high school students from time to time. She says "I take mentoring very seriously because I know that even in 2023 there are still people out there (teachers, family members, and so on) that are casting doubt on future engineers. If I would have listened to that teacher my 10th grade year, I would not be where I am today."
Tonia believes that mentorship is extremely important in the engineering industry and can take on many forms. "The beauty of engineering is that we are students of life and science by trade. We are constantly learning and growing, so I turn every situation into an opportunity to serve as a mentor but to also find ways that I can learn from those that I work with."
Being a woman in a male-dominated industry will never be the easy path, but as Tonia points out, "The feeling of pride that comes with being able to speak confidently about subject matter and being recognized as an expert in your field is something that cannot be replaced."