AVCON, INC. had a 5-star appearance at the 53rd Annual Florida Airports Council Conference & Exposition in Orlando, Florida from July 31-August 3rd, 2022. We always enjoy making connections and catching up with friends at this beloved conference. AVCON was a proud Platinum Sponsor and Exhibitor of the conference. Below are some highlights of the event for AVCON, including photos, videos, and the much-anticipated AVCON Premiere!
In light of the recent and unexpected death of our employee, Todd Cox, please keep in mind that he was an integral part of FAC. Being both the Chair of the Corporate Committee and an FAC Board Member, he is captured in some of these photos and videos. In loving memory, fair winds and following seas (1961 – 2022).
Client Appreciation Dinner
AVCON holds a client appreciation dinner each year at the FAC Conference & Exposition to show our gratitude for our Florida Aviation clients. This year we dined at Del Frisco's Double Eagle Steakhouse with some great food, drinks, and company.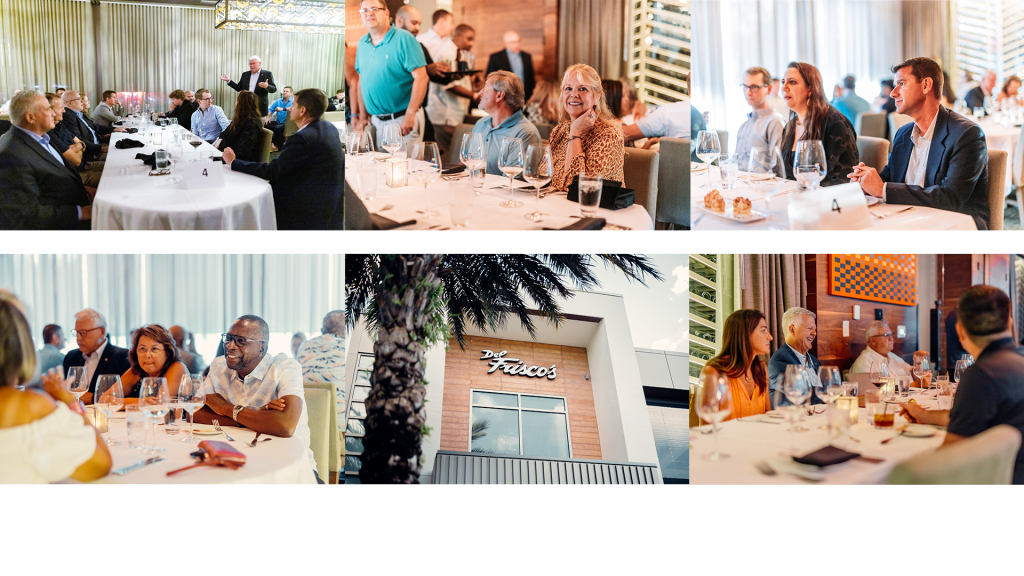 AVCON Fishing Tournament
Transforming Todays Lures into Tomorrow's Big Catch! AVCON does it again with the annual Fishing Tournament at FAC. AJ's Orlando Bass Fishing Guides captained our boats with about 60 participants as they headed to Lake Toho to reel the fish in, and they did just that! Bags filled with sunscreen, bug spray, wet ones, and plenty of refreshments were handed out before boarding the boats. Overall, our fishing tournament went swimmingly…see for yourself!
AJ's Orlando Bass Fishing Guides | Starting at $225! | Orlando Fishing Guides on Lake Toho
Facebook @freelancerbass | Instagram @orlandobassguides
Winners for the tournament were:
Biggest Fish: Cody Furiosi
Smallest Fish: Elliot Magley
Best Sportswoman: Laura Grayson
Most Fish: Tim Gruebel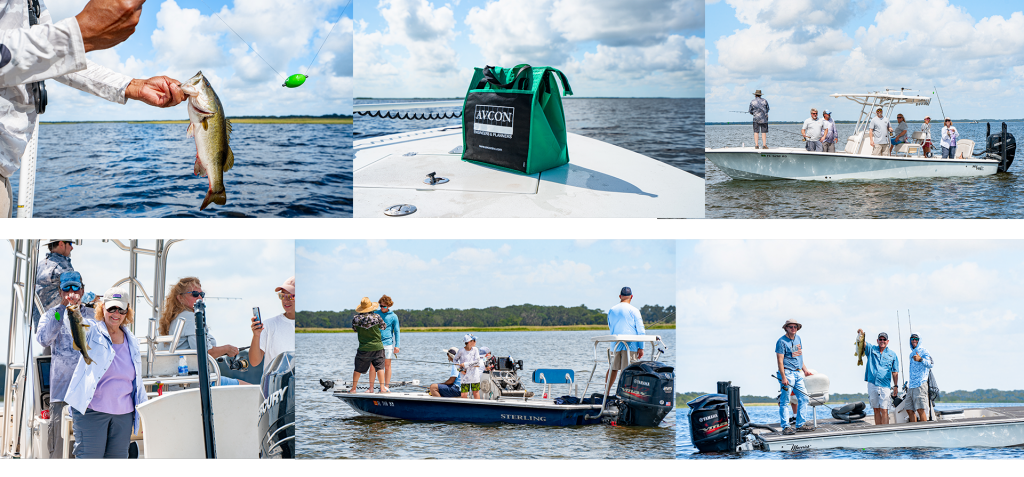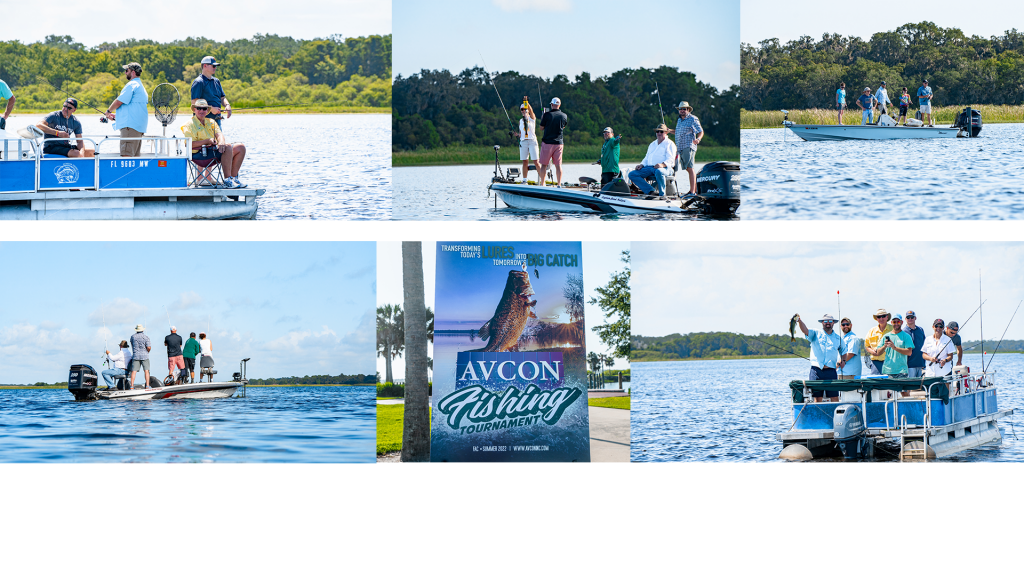 Opening Reception with Exhibitors
The Opening Reception with Exhibitors on Sunday, July 31st debuted the AVCON Premiere, a movie-themed AVCON commercial which featured Senior Project Manager-Airports, Rob Hambrecht and other AVCON staff members hard at work. AVCON's exhibit booth was inspired by this movie trailer-like video, and marketing had a good time playing into the theme with director chairs, fresh popcorn, VIP rope and stanchions, and even a purple carpet! We gave away a Meta Quest 2 (Virtual Reality gaming set) as our Booth Prize, and Michael Nonnemacher, Broward County Aviation Department won.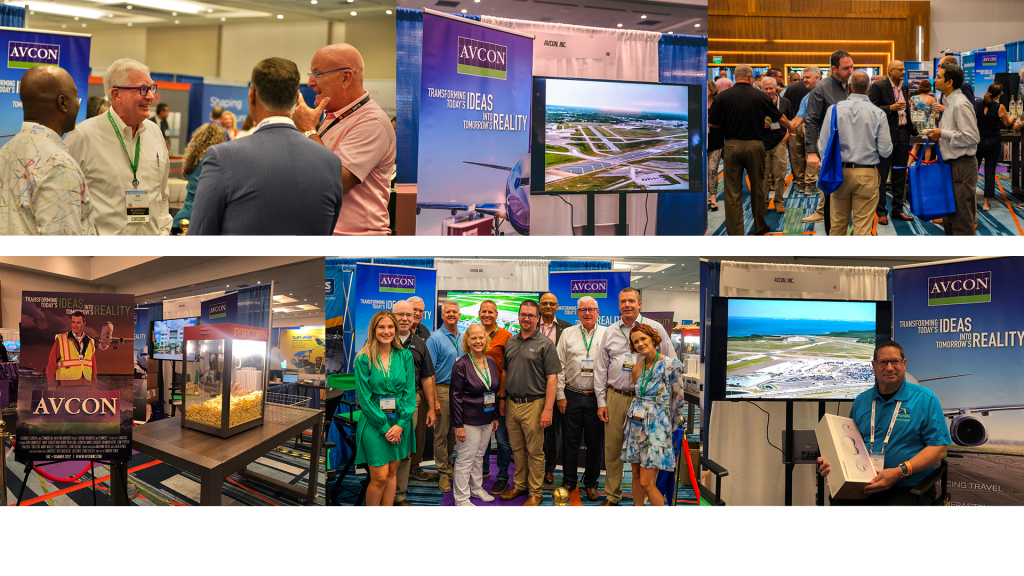 Emerging Leaders & Seasoned Voices Breakout Session: Tim Shea
AVCON's Client Relationship Manager, Tim Shea, AAE, was invited to speak on a panel on Tuesday morning of the conference. The session featured emerging leaders and seasoned voices within the industry, Tim being one of the latter. They spoke about how they made their goals and dreams reality, and what the aviation industry holds for them in the future as well as giving some advice and wisdom to the attendees.