Finding and Making the Most of Internships
Internships are an important and rewarding part of any student's or young professional's career development. They offer real-world experiences, exploration of different career paths and specialties, potential job offers, and professional references. Many of AVCON's interns transition into full-time employees after graduation because of the opportunities provided to them during their internships. Our interns express feeling much more ready to graduate and begin working after having that real-world experience and translation of skills.
To ensure we offer high-level work experience during an intern's tenure, we interviewed this year's group of summer interns to find out what's important to them when considering an internship. Below they have provided some insights into finding and making the most of an internship.
Finding Your Perfect Fit
Finding the perfect fitting internship can feel like a daunting task when starting out but, with the right mindset and preparation, interns can find a meaningful job opportunity that boosts their resume and professional skills tenfold. A best practice for an incoming intern is to clarify what it is you want to gain from your internship experience and communicate that with recruiters. Recruitment professionals want to make your experience worthwhile as much as you do, so be upfront about what it is you'd like to learn or build upon while interning. Another best practice for finding that perfect fit is to stay persistent in applying and do your due diligence in researching the company and what they offer.
"Seek and look around for different companies to see which one would be a right fit for you and is tailored to what you are looking for in a company. Reach out to people in the company, possibly other interns, and ask them how they like it and if they enjoy the work they do."

– Oswaldo Echeverria, Transportation Engineering Intern
Using What You've Learned
Just as important as finding a company that offers an internship in line with your career goals is using the skills, education, and networking learned at that internship. Our interns are given real projects and interface with clients under the guidance of management teams to help them use what they are learning in school and translate that into work. It's important to be given real-world interface while still learning the technical aspects of engineering. This helps our interns by building upon their knowledge base in a hands-on way.
"In my future internships and jobs, I will be able to apply everything that AVCON has taught me. I will utilize problem-solving approaches, critical thinking, and technical expertise while effectively communicating and collaborating with teams."

– Aidan O'Donnell, Mechanical Engineering Intern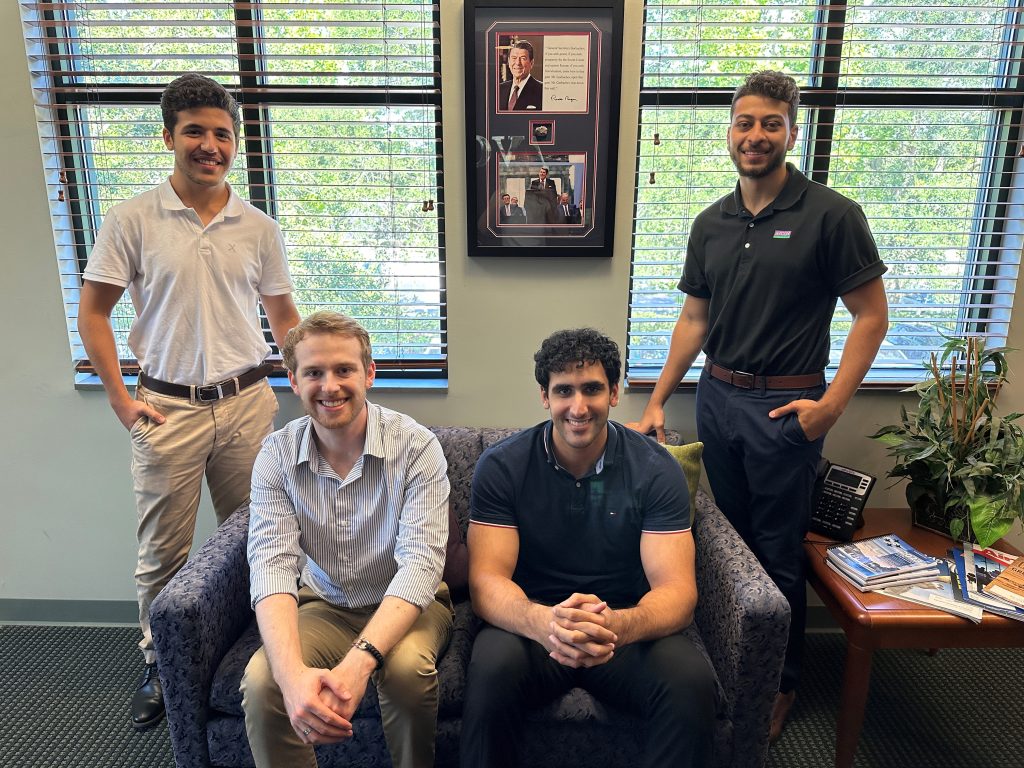 "I've learned about how real-world engineering projects work and why it has been important to spend time in school learning about the theory regarding these projects."

– Mateen Qadir, Transportation Engineering Intern
Keep Those Connections!
Some of the best advice we can give for interns is utilizing and keeping connections from your internship close. You might be surprised at the interest and willingness of your professional network to help you find opportunities aligned with your career goals. Building connections through teamwork and professional networking while interning at a firm is one of the best ways to open the door to new opportunities or even line yourself up with a job post-graduation!
"I have learned so much about the engineering field as an intern here and have really learned a lot about the importance of team building and teamwork to get things done."

– Rami Kabat, Transportation Engineering Intern
If you are interested in applying for one of our internships, please click here!
Founded in 1988, AVCON, INC. (AVCON) serves the aviation, facilities, transportation, and development industries and employs over 100 professionals with expertise in all aspects of aviation planning and design; civil, structural, electrical, mechanical, and plumbing engineering; fire protection design; utilities coordination and design; traffic planning and highway design; and a full array of design and construction support services. AVCON has built its reputation on delivering innovative and practical engineering solutions to clients, blending economic, sustainable, and technological elements into each project. Whether working on a building facility, roadway, or airfield, AVCON offers high-level technical expertise based on more than three decades of hands-on experience—ensuring the job is done right the first time. AVCON prides itself on partnering with clients in Transforming Today's Ideas into Tomorrow's Reality.