National Traffic Awareness Month: Vehicle/Pedestrian Safety and Accessibility
Transportation is all around us, all the time. From your commute to work to those vacation plans, traveling usually consists of some type of roadway transit, which also could mean TRAFFIC. If there is one thing we can all agree upon, it's that traffic is no fun. Traffic is also a top safety concern, especially in urban areas with high volumes of pedestrian traffic alongside vehicles. Since August is National Traffic Awareness Month, we are sharing some key traffic engineering features that play a significant role in improving traffic awareness, safety, and accessibility for vehicles and pedestrians alike.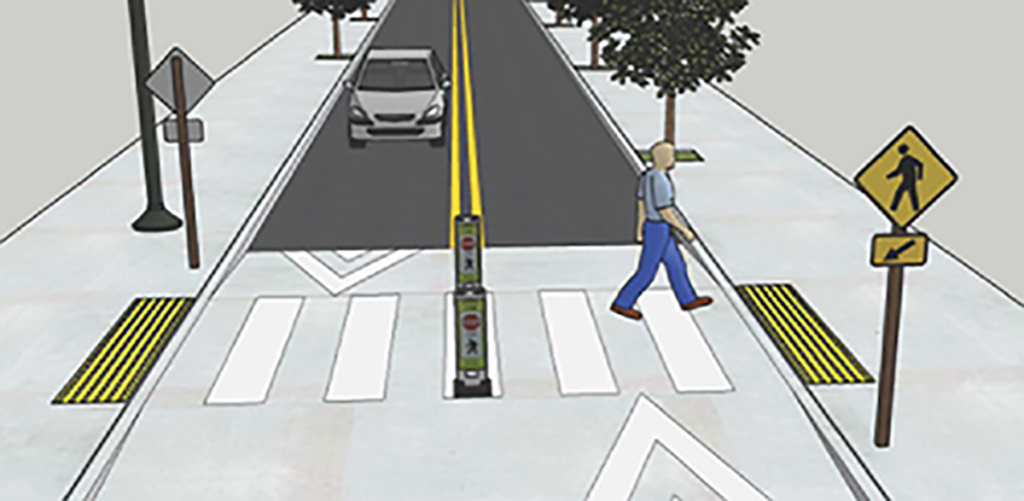 Slowing Down Vehicles: One of the goals of Traffic Awareness is to slow down vehicles that may be traveling at high speeds by implementing design elements such as roundabouts, lane eliminations or narrowing, or median islands. Issues like pedestrian fatalities are directly related to vehicular speed, so reducing vehicle speeds is crucial in high-volume areas. One specific solution AVCON has found for this issue is raising the elevation of crosswalks significantly reduces driving speed. This approach flips the hierarchy to focus on pedestrian safety first ahead of vehicles.
Reduction of Lane Widths: Another related feature is the emphasis on pedestrians and bicyclists in the design hierarchy instead of only focusing on vehicles. Reducing lane widths is another strategy that AVCON has used, specifically on urban, safety-focused projects. The reduced lanes naturally slow down drivers, allowing for the additional benefit of providing more room for other features, such as a shared-use path and landscaping.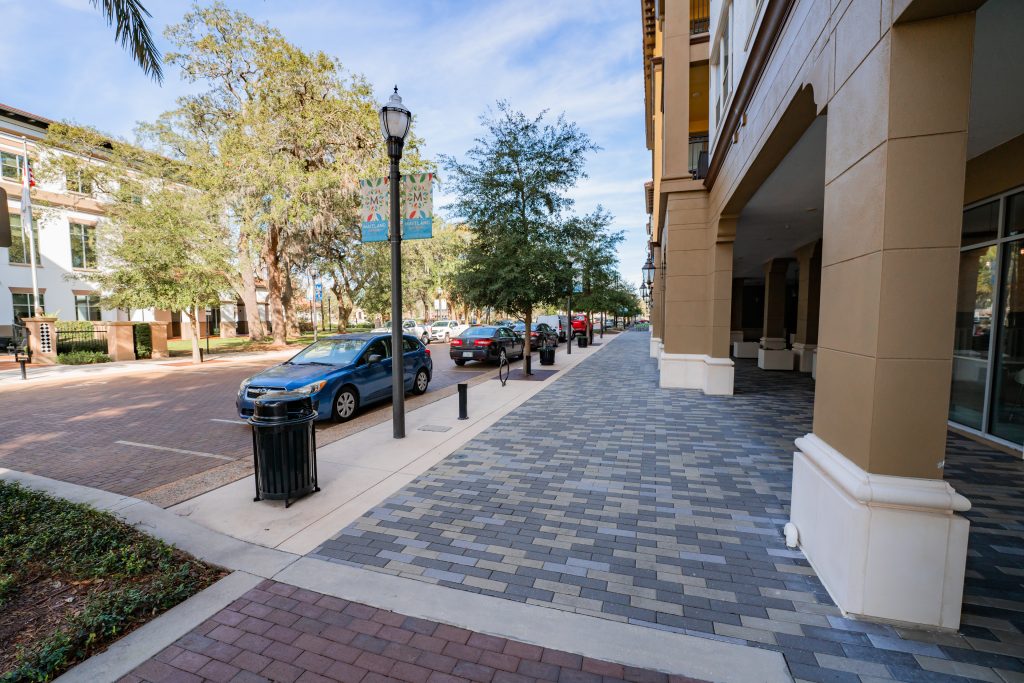 Shared-use Path and Pedestrian Crossings: A shared-use path is another great way to promote safety and connectivity in corridors. As users of shared-use paths and pedestrian crossings, we understand that small details can make a big difference in the functionality of the trail. For instance, using a valley gutter at the edge of a pavement transition into the trail may meet ADA criteria, but it creates a significant "bump" for cyclists and inline skaters. Using a modified ribbon curb at that location creates a smooth transition and improves the experience, particularly for cyclists.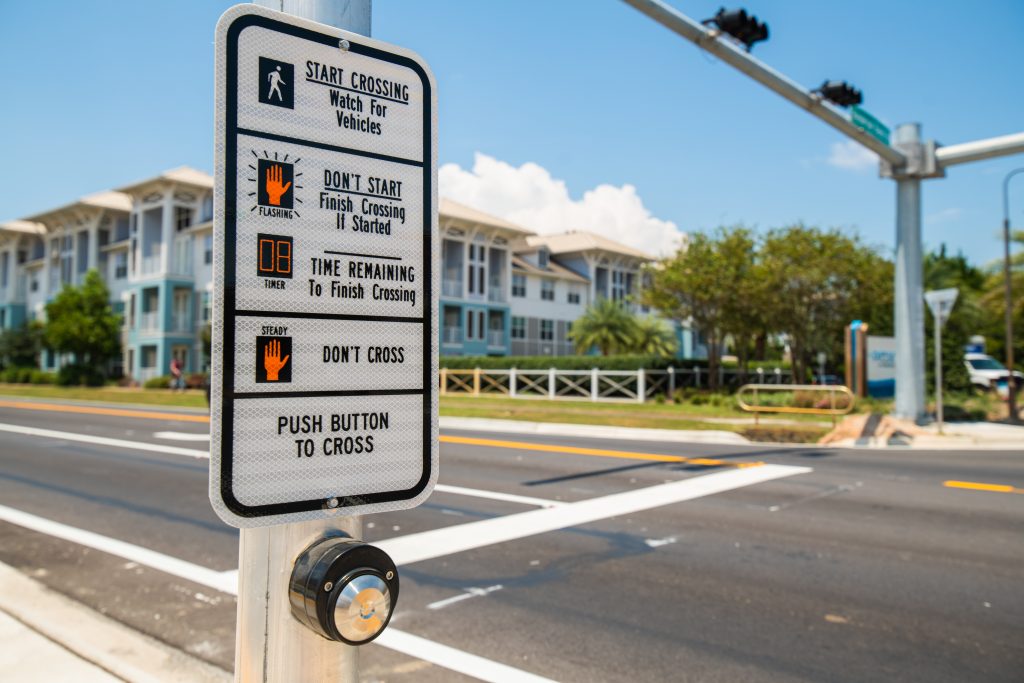 Signalization Enhancements: Signals are an obvious factor in bringing awareness to any surroundings, and this change usually comes with an impressive benefit-to-cost ratio. Signalization upgrades should bring all pedestrian detectors up to the current Manual on Uniform Traffic Control Devices (MUTCD) requirements by providing one detector for each pedestrian movement. Leading pedestrian intervals should also be considered, where the pedestrian is given a head start prior to vehicles getting the green light.
Maintenance of Traffic: Maintenance of traffic during construction is critical to vehicles, pedestrians, and construction personnel. Keeping everyone safe while completing the project on time and on budget is always of the utmost importance. We do this by maintaining the flow of traffic while also keeping in mind the various safety protocols and strategies to complete upgrades in a timely manner without compromising working conditions or accessibility.
If you have any questions or would like to contact our Transportation Department, please reach out to Clint Pletzer, Director of Transportation.
Clint Pletzer, PE
Director of Transportation
Mr. Pletzer has been with AVCON for over 19 years and has worked on more than 50 roadway projects in his 21 years of experience. His experience includes new construction, milling and resurfacing, roadway widening, and intersection improvement projects. In addition, Clint has served as Utility Coordination Manager on many FDOT projects and has thorough utility coordination experience with public and private utilities throughout the state.
Founded in 1988, AVCON, INC. (AVCON) serves the aviation, facilities, transportation, and development industries and employs over 100 professionals with expertise in all aspects of aviation planning and design; civil, structural, electrical, mechanical, and plumbing engineering; fire protection design; utilities coordination and design; traffic planning and highway design; and a full array of design and construction support services. AVCON has built its reputation on delivering innovative and practical engineering solutions to clients, blending economic, sustainable, and technological elements into each project. Whether working on a building facility, roadway, or airfield, AVCON offers high-level technical expertise based on more than three decades of hands-on experience—ensuring the job is done right the first time. AVCON prides itself on partnering with clients in Transforming Today's Ideas into Tomorrow's Reality.