On February 7th, 2023, Robert (Bobby) Palm, PE, AVCON Senior Project Manager – Airports presented at the 28th annual Underground Construction Technology Int'l Conference & Exhibition in Orlando, FL with project partner Robert Tatum, PE, of Underground Solutions, Inc. They highlighted the 2021 Runway 18L-36R Rehabilitation project at the Orlando International Airport (MCO) with a presentation titled "Class IV Fully Structural Slipline Application". The UCT Conference & Exposition is a one stop shop for business professionals involved in maintaining underground utility pipe infrastructure. AVCON has worked on multiple projects involving airfield pavement rehabilitation and underground pipe infrastructure.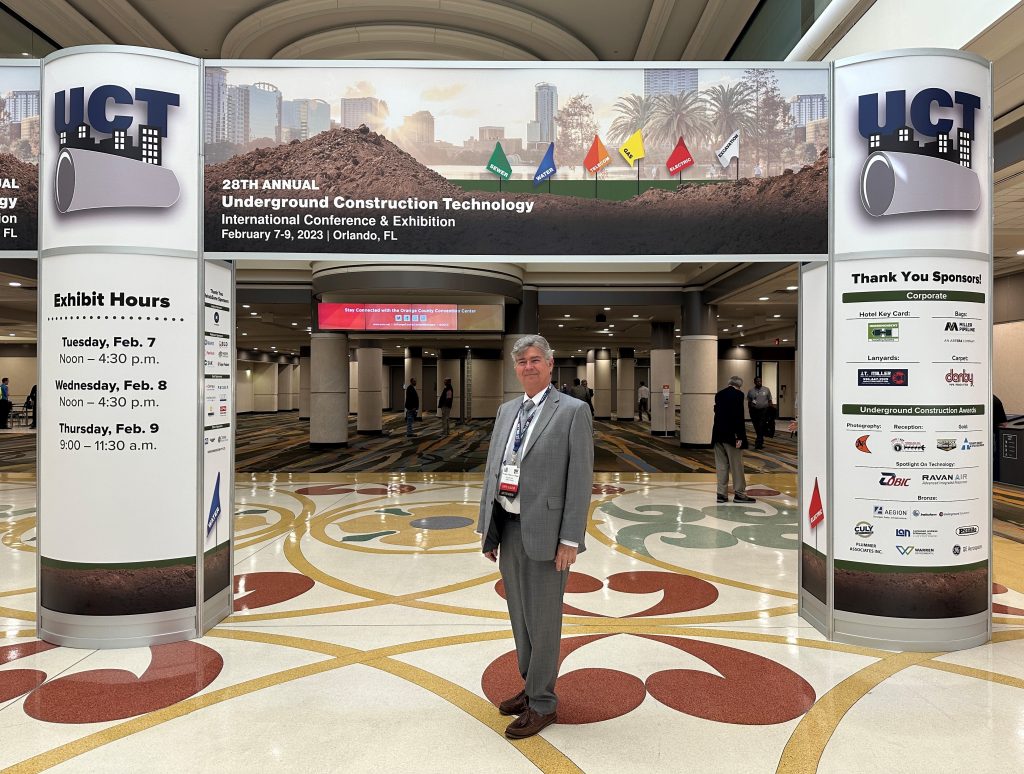 The project consisted of many design and construction elements, but the one highlighted for the conference was a portion of the airfield pavement rehabilitation strategy. The AVCON team determined that Reinforced Concrete Pipe (RCP) crossing the runway had reached the end of their useful life, with one 36-inch RCP pipe having already collapsed near the runway shoulder. Several trenchless rehabilitation methods were evaluated, and slip lining the existing RCP with Fusible Polyvinyl Chloride Pipe (FPVCP) was found to be the most practical, beneficial and cost-effective solution for the airport. A total of eight (8) 36-inch RCP stormwater crossings under the runway, totaling 6,230 LF, and one 42-inch RCP crossing totaling 1,200 LF were rehabilitated as part of this project. The runway rehabilitation project cost totaled over $30 million dollars, while the storm water pipe rehabilitation cost approximately $2.5 million.
On previous pipe rehabilitation projects at airports, AVCON had utilized centrifugally-cast concrete pipe (CCCP), cured-in-place pipe (CIP), and chemical grouting methods for structural integrity. However, for this project, it was believed that internal mortar buildup at pipe joints, and excessive groundwater infiltration, would preclude successful utilization of those methods. Another critical characteristic that had to be considered when selecting the pipe rehabilitation methods was the ability to withstand imposed live and dead loads independent of the host pipe. Specifically, design load calculations were based on the critical aircraft, a Boeing 787.
The design and construction team of AVCON, Hubbard Construction, Centerline Directional, U.S. Submergent, Elastizell, and Underground Solutions performed well together and were able to successfully complete the project per the Greater Orlando Aviation Authority's (GOAA) expectations. The collaboration of this team allowed difficulties to be overcome, such as the amount of groundwater infiltration encountered, excessive stormwater conditions during hurricane season, and airport access/security requirements. The Contractor's coordination and efficiency managing the construction team was essential in making sure that the project was completed on schedule. The trenchless rehabilitation of the storm water system utilizing slip lined FPVCP demonstrated it to be a superior, cost-effective method for this application.
The rehabilitation work completed in this project provides a structurally sound drainage system to GOAA and the Orlando International Airport for the next 100 years.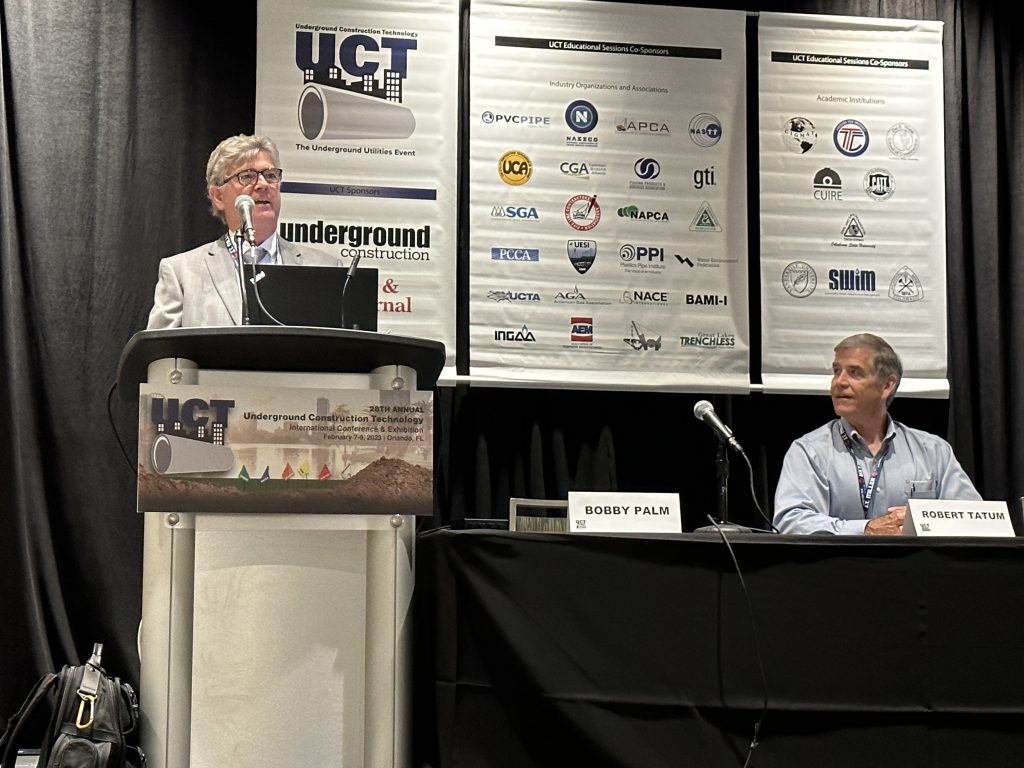 If you would like more information on the technical details of the project, visit our project page.
For more details on the presentation visit the UCT Conference Page here.
Robert (Bobby) Palm, PE
Senior Project Manager, Aviation
Mr. Palm has 38 years of experience as a project manager/engineer supporting wide ranging general civil engineering and related airport development projects in the Southeast United States. Mr. Palm's design experience spans from both airside to landside facilities including drainage systems and stormwater facilities; site development and improvements; taxiway, apron, and aircraft ramp design and construction; runway rehabilitation, water, wastewater, and sanitary sewer utilities; and site preparation.